PHOTOGRAPHY COMPETITION IS NOW OPEN!!!
*** SUBMISSION DATE EXTENDED TWO WEEKS – NEW DEADLINE IS 11.59pm
MONDAY 14th SEPTEMBER 2020

***
2020 theme: 'Proudly Inspired'
The Rainbow Calendar Project is running its fifth photography competition and FREE calendar, to create an LGBTIQA+ resource featuring photography and stories showcasing this very diverse community.
The theme of 'Proudly Inspired' has been chosen for this year's photography competition and exhibition to inspire and guide your submissions – this theme can be interpreted in any way you like. We have provided some guiding points and questions a bit further down to help you.
Inspiration can be a force that awakens our soul and pushes us to take action to achieve something great, not just for ourselves but for the wider LGBTIQA+ community. It is through inspiration that our community can create momentum for change and cause for celebration. This year multiple major world events have had a profound impact on our lives, how we interact with others, developing new and creative networks of support for many.
The Rainbow Calendar Project competition is open for another year and we want to see what inspires you the most! The competition will close Sunday 30th August 2020 at 11.59pm Adelaide (CST) time. That gives you SIX whole weeks to take plenty of photographs, spread the word far and wide, and write your stories for your submissions.
Need some inspiration to get started?
Visit Humans of New York to see everyday people with extraordinary personal stories. It shows how words and photographs can be combined powerfully, but also demonstrates how to tell a gripping story without needing to show someone's face. We have also included some examples of previous entries to show the kind of submission we'd loved to see.
To help you write your story, here are some questions or prompts to think about when writing your short caption as part of your submission:
What has inspired you to stay safe, healthy or socially connected?
Show us your space where you feel safe and inspired to do greater things
Have worldwide events since the start of the year inspired you into action on something that you are passionate in bringing change?
Share with us your moments of inspiration that have empowered you
---
Thank you to our supporters…
Past projects have been made possible through support from Uniting Communities and generous financial donations from the following UC services: Financial Inclusion, Therapeutic Youth & Family Services, Reconnect, Adult & Family Counselling, Noarlunga Family Relationship Centre, New ROADS, Communication Partner Service, and Therapeutic Youth Residential Care.
Financial support has also been generously provided by Eldercare, St Johns Youth Service, and Helping Hand Aged Care, in addition to being a recipient of a scholarship from Feast Festival and funding through Grants SA provided by the Department for Human Services.
---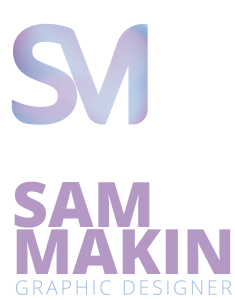 All graphic design for this project has been produced by Sam Makin Graphic Design.
Sam is a Graphic Designer and Visual Artist on Kaurna land (Adelaide), working in a range of media, both digital and traditional mediums including water colour, acrylics, general painting and drawing. They first started working in the creative media industry as a graphic designer in 2012, initially as a hobby. Now they are currently studying part-time at Flinders University/CDW whilst also working as a freelance jack-of-all-trades in art and design.
They can be found on Instagram (@samielsiedesign), on Facebook page (@sammakindesigner), and their Redbubble store (samielsiedesign).
We acknowledge the following photo credits for images used for the website banners: T Warner, S Bartlett, J Main, A Cook, G Raftery, ActNow Theatre, & G Ebert.